I thought this was newsworthy. The US is going to fry this weekend, and it's going to cost a lot more to eat, sleep, travel, and cool down. The high temperature forecast for my area in Texas on Saturday is 99F, but we've already topped 100F this year, and we've been hot since early May. It's the I-10 corridor that is really going to cook.
Over a third of US population urged to stay indoors amid record-breaking heat
More than 100 million Americans have been advised to stay indoors amid record-breaking heat, with experts warning that such temperatures could become the norm amid the climate crisis.

The Guardian,15 June 2022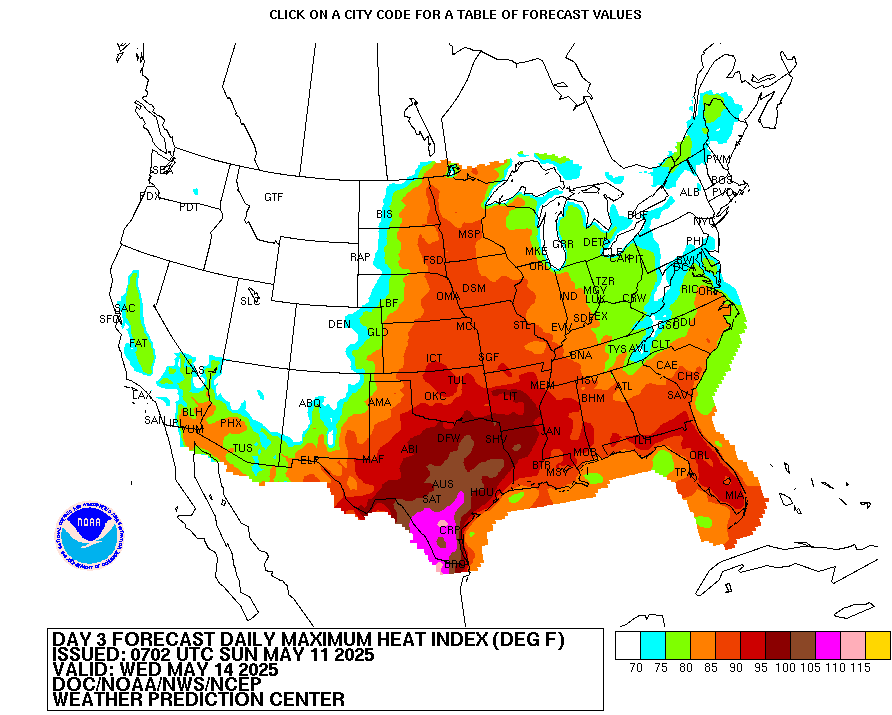 When it comes to higher prices, the government is blaming the COVID pandemic and Russia's invasion of Ukraine. This week, the average price of gas topped $5/gallon in the US. They say it's only going to get worse.
Inflation rose 8.6% in May, highest since 1981
Administration officials pin most of the blame for the surge on supply chain issues related to the Covid pandemic, imbalances created by outsized demand for goods over services and the Russian attack on Ukraine.

Source: CNBC, June 10, 2022.